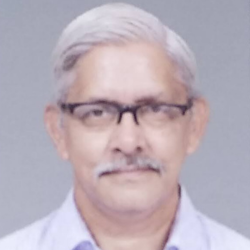 Name: Adv. Rajshekhar Malushte
Contact :
Address: "Kamala Niwas', 585, Thiba palace rd, Ratnagiri, 415612
Email: rajshekhar21malushte@gmail.com
Education:
Educated in Sacred Heart Convent School Ratnagiri
Did BCom I'm Higher Second Class at Gogate Joglekar College, Ratnagiri. In 1987,
Did LL.B. at Shahaji Law College in first class and standing fourth in Shivaji University.
Did LLM in 2007, from Shivaji University, Kolhapur, passing in the first class. Also did Diploma in Human Rights and Certificate course in ADR from Shivaji University.
S.B.Keer Law College, Ratnagiri | 2022 | LL.M 1st Class
About me : 
Practising Lawyer at Ratnagiri from 1991.
Law teacher from 1995 till now, of which 10 years as Principal of Shriman Bhagojisheth Keer Law College.
Trained Mediator, recognised by Bombay High Court.
Social worker. Vatsalya Sneha, Ratnagiri begun as an initiative for social work. Founded Guruvarya Balasaheb Hiremath Performing Arts Academy. Founding member of Associatiin Of Mediators, Mumbai.
Attached to Victor Dantas Law College, Kudal now, as coordinator and teacher. Agriculturist and motivational speaker.