Victor Dantas Charitable And Educational Foundation's Victor Dantas Law College,Kudal has been established in the year 2008. College is approved by Government of Maharashtra, Bar Council Of India   and University Of Mumbai. It is a prestigious college providing high quality legal education to students . College provides both 3 year LLB degree as well as 5 years course.
The college is situated on a spacious land area at Kudal Sindhudurg district of Maharashtra, in a multi storeyed building amidst scenic beauty providing disciplined and friendly environment for learning . Over the years college have conducted and participated for various National Level Moot Court Competitions , Mock Trials , Debate Competitions , Paper Presentations , PowerPoint Presentations and have participated for International Conferences ,    Arbitration and Mediation Competitions and is involved in publication of law journal and conducts Legal Aid programs . Over the past years it has succeeded in its endeavour to provide quality legal education to our students. It has well equipped library and also E-library , Moot Court society and Legal Aid Clinic.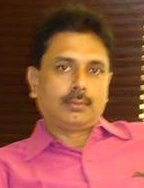 Mr. Victor Dantas
Patron-in-chief
Chairman, Victor Dantas Law College, Kudal
Message :
After the successful publication of 5 law journals of our college titled Horizon in past 5 years, it is a pleasure to publish first e-Journal of our college. Our college is the first college in Sindhudurg district to publish a Law Journal and an e-Journal. I appreciate the efforts taken by my staff, Principal and editors in bringing Out the first e-Journal. Wish all readers happy reading of our first e-Journal Lex-et-Justitia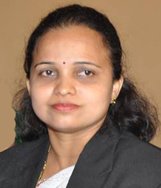 Prin. Shilpa Margaj
Patron
Victor Dantas Law College, Kudal
Message :
I would like to congratulate the editor for bringing out the first e-Journal. I would like to thank all eminent authors from esteemed Law Colleges for their valuable contribution to our e-Journal this year. And I hope in the forth coming years more colleges would be interested in contributing articles in our e-Journal and our readership increases enjoy reading this e-Journal.