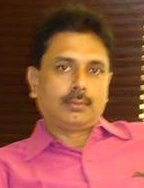 Mr. Victor Dantas.
Founder and Chairman
Victor Dantas law college, Kudal
At the outset, I welcome you from the bottom of my heart and congratulate you for having chosen our Victor Dantas Law college, Kudal, for your academic endeavour. I can assure you that you are in the right hands, as ours is the prime Law College in Sindhudurga!
Legal profession is always treated as Noblest of Nobel professions in the world, as it deals with every aspect of personal and social life; and it mitigates the problems and plight of common man in need of help and assistance. The knowledge and expertise in law enables a person not only to pursue career in Law practice but also in his job, service, every avocation, consultancy, social work, politics, and generally in every walk of life.
As earlier there was no law college in Sindhudurga district, locals from Sindhudurga had to travel to Ratnagiri, Kolhapur or Goa to study Law, spending huge amounts of money and bearing lot of inconvenience. With a collective vision and as a part of the service to the people of the Sindhudurga District, I and some of my social-worker friends, established Victor Dantas Charitable and Educational Foundation and under its auspices, commenced thisLaw college in the year 2008 to enable the locals to study Law and acquire expertise near to their place of residence. The College is situated in the heart of Kudal city which in turn is the heart of Sindhudurga District.
Our endeavour is not only to provide class-room theoreticalknowledge but also to imbibe clinical and practical training to the students. Apart from providing opportunity to complete graduation in Law, we also conduct various co-curricular and extracurricular activities to groom the students and to develop their personalities and fine-tune their skills. Our mission is not only to bring out the Law graduates but potential skilful and honest legal professionals.
I look forward to a generation of dynamic and bright Lawyers of our area, emerging with all-round personalities, from our College.
Wishing all the best to our students as well as our well-wishers.
Victor Francis Dantas