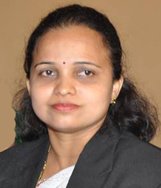 I/C Principal
Shilpa Margaj
Dear Students
I earnestly and very happily congratulate you for making a right choice in selecting ourVictor Dantas Law college for studies of Law. Our college was established in the year 2008. Our college offers the Three year Law Degree course as well asFive year Law Degree course, in Sindhudurg. Both the Courses are in consonance and as per the rules of the University of Mumbai and the Bar Council of India and Government of Maharashtra.
Ours is a prestigious Law College providing high quality legal education to students. We provide legal education also through the sociao-legal activities in the form of legal aid camps, court visits and competitions like Moot Courts, Debates and Elocution Competitions on legal subjects. Students of our College participate as well as win many State Level and National Level Moot Court Competitions.
The College invites legal experts for discussion with our students on various legal issues to update their knowledge. The college arranges Jail visits, Legal aid camps in various villages in Sindhudurg District and co-curricular activities for the all-round personality development of students.
The students of our college always receive active and full support at VDLC, Kudal through Career Guidance Cell; Study Tours, Seminars, Scholarships, Book Bank Schemes, etc.
Optimistic academic environment, high-grade intellectual capital, career oriented education are the pivotal multi-dimensions of our college.
Our college is dedicated to produce not only professional lawyers but also to train them to become responsible citizens of our motherland, India!
 Shilpa Margaj